An unforgettable experience due to their experise and knowledge of each destination. Elements of mystery and surprise, and uniqueness which will be adapted according to your wishes and expectations.
BULGARIA
Benjamin : "We are a travel agency specialised in creating travel itineraries in Bulgaria. But above all, we are a passionate team, driven by the aim of helping people to discover the magnificent country that Bulgaria is. Our passions for travel, history and bringing people together act as our motivation and drive us to elaborate our own itineraries, with the aim of creating an itinerary just for you based on your preferences. The trip that you'll embark on with us will be very much personal to you. Being one of the oldest kingdoms in Europe, Bulgaria is full of surprises and places of great historical significance. Whether you enjoy nature, history, art or culture, you'll be sure to be delighted by Bulgaria."
CANARY ISLANDS
Cyndie : "Come and discover the Canary Islands, also known as the islands of good fortune. Located off the African coast, this Spanish archipelago is made up of 7 islands, all with similarities but also great differences. You will discover that the "Canary Islands" aren't so much about "concrete and volcanos", but rather "white-sand beaches, national parks protected by UNESCO, endemic flora, colonial architecture, adventures, traditions, folklore, culture, art, gastronomy, oenology, ecotourism... and our philosophy? To help you to discover these islands where the sun shines year-round, along with its people, riches and marvels."
CROATIA
Darko : "Set off on your trip through time into the Ancient World by visiting the incredible Roman monuments in Pula, the largest explored forum on the Eastern bank of the Adriatic in Zadar, and the lavish Diocletian's Palace in Split. Croatia, one of the European countries which best preserves its natural spaces, can count on the Mediterranean sunshine which blends harmoniously with the serenity and freshness of the mountains and the sweet odours of wheat fields. Its eight national parks, four of which are found in the continental region, such as the Plitvice lakes, and four in the coastal region, like the Kornati islands, make Croatia a marvellous example of unspoilt natural beauty."
GREECE + CRETE
Jocelyne : "You will be drawn in by its magic, with its beautiful and distinctive landscapes, its many islands, its majestic mountains, its crystal-clear water, natural hot-water lakes, its history which still lives on to this day...  taste delicious local dishes, hear music and see traditional dances as people go about their day-to-day activities, and so much more to discover...  and without forgetting a warm and sunny atmosphere. We are an experienced team, available to welcome you and help you to ensure that you have an unforgettable stay in the country we call home! "
HUNGARY
Marie : "We would like to invite you to spend a weekend or a longer stay in Hungary: in this country so rich in natural beauty and cultural values. The country is renowned for its historical monuments (many of which are classified as UNESCO World Heritage Sites), its wines, gastronomy, hundreds of relaxing and curative baths, castles, the Great Plain, folklore evenings and of course, for its warm, welcoming feel.
Whether it be for leisure, culture or as part of a luxury trip, you will have a trip of a lifetime with us! "
ICELAND
Jean-Marc : "We like to share our passion for Iceland, with the philosophy of "slow travel": taking your time to travel around and really coming into contact with this country's natural spaces, people and traditions. The icelandic nature is unique for its youth, its power and the feeling of being part of the origins of the world: a world of fire and ice bathed in the Northern Lights ... "
ITALY
Jacqueline : "Italy is synonymous with art and history, with artistic gems to be discovered throughout its peninsula. Rome is known as the eternal city, with the Coliseum, the famous Bernini fountains, and even the Vatican City. Florence forms the cradle of the Renaissance with many masterpieces by artists such as Michelangelo. Venice is known as the famous city on the water, with the Doge's Palace and the Bridge of Sighs and its gondolas. Not to mention the Amalfi Coast, with the beautiful cities of Sorrento, Amalfi, Ravello, Positano and Capri. Italy is also the country of Ferrari, fashion, pasta and pizza ... come and take part in some cooking classes! "
MONTENEGRO
Natasa : "In less than an hour by car, you can pass through a picturesque village, navigate a valley and its river, and crest a mountain range which has borne witness to huge geological clashes. A third of Montenegro is covered by forest. But we shouldn't forget its coastline, with its long beaches in the South, and the famous Kotor gulf to the North."
LITHUANIA + LATVIA + ESTONIA
Veronika : "Beingly widely undiscovered, the Baltic countries have a lot to offer to delight those tourists yearning to get away from their home country, whilst also being at less than 3 hours from Paris. Lithuania is a haven of greenery (moors, marshes and forests), covering more than 50% of the country. These 3 countries are rich in a cultural heritage, still visible in their architecture, which has been remarkably well preserved: testimony to their long history. "
NORWAY+ DENMARK
Frank : "Located in Oslo city centre, we are true specialists on Norway, as well as other countries. Our team of 10 staff knows the country like the back of their hand, having lived here for several years: it is our adoptive home country. Discover the capitals of the North, Oslo or Copenhagen, or take a boat for an unforgettable cruise along the majestically carved fjords to discover our landscapes and their unique fauna. A lucky few may get a chance to see the aurora borealis, a truly unique moment. "
NETHERLANDS
Elviraa : "Come and explore the city of Amsterdam as if you were a resident... We would love to share our idyllic city with you, and show you all the bits you just can't miss. With a bit of wisdom, wit and even some walks off the beaten track. Experience the joy of Amsterdam like an Amsterdam local. When you get back home, you'll have lots of stories to tell."
PORTUGAL + AZORES + MADERA
Mariana : "In Portugal, perhaps more than anywhere else, a very distinct identity has been forged between the land and the ocean: it's very different from that of its Spanish neighbor, with some calling it "the distinctive Portuguese uniqueness". An idyllic oceanic land, embraced on all sides by the sea, this is the place where Portugal has built its history and its myths. Come and discover us!"
CZECH REPUBLIC
Guillaume : "Our Czech-French agency, based in Prague since 1996, offers you tailor-made trips to discover the cultural and historical riches of Central Europe. Aside from the "magic capital of Europe" (in the words of André Breton), we will help you to discover the hidden treasures of Bohemia. just like Kafka, let yourself be seduced by "the mother of all cities, who will grab you into her clutches and never let you go again".
SLOVENIA
Matthieu : "I would like to welcome you to discover Slovenia, a natural gem at the heart of Europe, being one of the best green-tourism destinations. Mother Nature has endowed it with riches and natural beauties that the locals cherish and conserve day after day. This destination will offer you a vacation that is active, relaxing and healthy, all at the same time."
SWEDEN+ FINLAND
Caroline : "We are specialist in receiving tourists to Scandinavia. Our team, made up of 6 nationalities, loves and respects this country which has become our adoptive country and which is certainly one of the most beautiful in the world. You will sledge around on the snowy plains, pulled by dogs and surrounded by fir trees as far as the eye can see. " "In Lapland you will rediscover your inner child..."
TURKEY
Yasin : "Our agency is specialized in organizing tailor-made trips, unmissable adventure tours, hiking, trekking and cultural activities throughout Turkey. We will help you to discover all aspects of this beautiful country: Istanbul, Cappadocia, Lycia (Antalya), traditional schooner boat cruises, mountains, culture, as well as many other spots to see... ".
SOUTH AFRICA
Kayah : "Welcome to South Africa, the truly multi-faceted country. Here, you will discover exceptional landscapes, diversified wildlife, a unique people marked by their history, and a culture rich in diversity. Let yourself be seduced by this unique experience."
EGYPT
Cherif : "I work with both great passion and professionalism to find you a travel proposal that meet your requirements. Being in love with my country, I know the smallest nooks and crannies and I can help you to discover the authentic Egypt between the white desert and the black desert, but also the emblematic sites of Luxor or Aswan along the Nile."
EGYPT NILE CRUISE + IRAN
Karen : "Our friendly agency works to float you down the Nile on a Dahabbiya, with the elegance and charm of the old days. Embark on a relaxing and unique cruise on the waters of the Egyptian God, Hapy. Aboard this fifty-meter floating palace, designed on three levels and proving for up to sixteen travelers, you will discover the pleasure of navigating the length of the Nile, lulled by the caresses of the wind."
KENYA
Karen : "Let us help you to discover the wonders of East Africa, meet the Masai people, visit the heart of mankind's roots...
In Kenya, escape to the Masai Mara and its "great migration" of wildebeest, and its breathtaking views of Kilimanjaro, Tsavo and its herds of elephants."
MADAGASCAR
Liquo : "Madagascar: an island with many faces, offering  extraordinary diversity in landscapes. You will love the mythical RN7, the descent to the Tsiribihina river, the Tsingy and the baobab path, the vanilla walk, whale safari in Sainte-Marie, Diégo-Suarez and its sugar loaf, Nosy Komba lemurs , spectacular diving in Nosy-Be...
A trip with a varied itinerary, a themed stay, a cruise aboard a catamaran: we organize your made-to-measure trip on the 'big island'. A local agency of experts on this destination for an unforgettable trip."
NAMIBIA
Cécile : "A country of excitement, a range of different sensations and new discoveries: Namibia will surprise you with its treasures. You will be immersed in breathtaking scenery, and will discover animals in an ecosystem quite different from the rest of Africa. Let yourself be enchanted by this extraordinary destination. "
TANZANIA + ZANZIBAR
Adeline : "Let us help you to discover the wonders of East Africa, meet the Bushmen, visit the heart of the cradle of humanity ... Tanzania: let yourself be amazed by the northern parks of the country: the Manyara, the Tarangire, the Serengeti and the famous Ngorongoro Crater, a UNESCO World Heritage Site. Finally stop for a few days for a well deserved rest in Diani and Zanzibar, with diving, snorkeling, kitesurfing ..."
ARGENTINA + ANTARCTICA
Virginie : "Come and enjoy the different flavors and ambiances that Argentina has to offer, and discover: Buenos Aires' Tango & Milongas, Iguazu Falls, Patagonian whales and penguins, a mini trek on the Perito Moreno glacier, a cruise to Ushuaia and Cape Horn, various wine routes , a treasure hunt in the footsteps of Magellan, cross the Cordillera of the Andes on horseback, trekking, rafting, golf, fishing and a many, many more activities in these southern lands."
BRASIL
Bianca : "A country known for its great beauty, its energy and its warm-hearted people. Brazil is the perfect, dream destination... sand dunes rolling up to the natural pools of Lençois Maranhenses; the secrets of the Amazon; the joy and party-spirit of carnival; the pleasure of a relaxing massage or horse-back rides along a deserted beach ... In an atmosphere of luxury or in a more rustic environment, other tailor-made experiences are available to those looking to make unusual and unforgettable memories from their trip."
CANADA
Marie : "We are an agency specialised in tourism in Canada, and we really enjoy showing off its hidden treasures. Whether in summer or in winter, many surprises await you in North America, and it you're eyes will glisten in amazement when you discover the beauty and diversity of Canadian landscapes, and the pleasures its winter hides.
Thus, we would like to create your à-la-carte trip . You are the master of your own game, so enjoy!"
COSTA RICA
Jessica : "Costa Rica is a small country in size, but vast in its natural diversity, with 5% of the world's biodiversity exisiting on its territory. An extremely varied geography consisting of valleys, mountains, volcanoes and beaches opens the door to a great variety of options for an a-la-carte trip. Meet with a welcoming population whose famous  motto is "Pure Vife". Come and understand what "Pure Life" is: seeking out tranquility and the sweetness of life. For over 6 years, our team of French-speaking specialists has been paying close attention to its clients when preparing their trips, with a single aim in mind for the duration of you trip: to give you a completely unique experience."
CHILI + BOLIVIA + EASTER ISLANDS
Philippe : "we are a pioneering adventure agency operating in the Andes for the past 30 years: our team will take you off the beaten track in Chile, Bolivia and Argentina. 6000m climbs, trekking, mountain biking, kayaking or simply themed trips, for family and friends, and made to measure. Discover the most beautiful scenery in the world."
CUBA
Roxana : " With more than 5 years of experience in the tourism sector, my aim is to help you to discover Cuba. My tours are unique and go beyond just the beautiful beaches, sun and stunning natural scenery. The island that I want to share with you, through our travel programs, will take you away from the conventional tourist routes to experience the real island of Cuba, that of its people: the people who live here and love the island, just like me. "
USA
Aurélie : "From NYC to Texas, via Miami, with a little detour passing through San Francisco, come and discover the USA! The more adventurous will prefer the impressive national parks in the West; as for the gambling types, a stop in Las Vegas will is unmissable.
We are specialists in travel around the USA and with us, you can create a made-to-measure trip to your liking, and set out to discover the American dream ... "
MEXICO
Jean-Laurent : " Come and discover Mexico, a fascinating country of vibrant colors. Immerse yourself in the ancient culture and traditions of these small villages, explore the Mayan world and its pyramids, swim with whale sharks on Holbox Island, relax on a paradisiac Caribbean beach, or sample Mexican specialties in Guadalajara. We create personalized trips according to your taste! As a couple, with family, or with friends: our team is ready and waiting to organize an unforgettable trip for you. "
PANAMA
Justine : "Come discover Panama, an overwhelming destination where its natural life is still preserved. From it fantastic canal to its luxurious nature, Panama will never fail pleasing you. Panama is before everything, a land of traditions, rich of its many native tribes. From the Bocas' San Blas, passing by Cerro Punta volcano to Gamboa jungle, with both its impressive buildings and dream like beaches : Panama will leave you with never fasting memories and assure you an irreprochable organisation and a quality stay."
PERU
Nathalie : "Our goal : to fulfill your dream like travel ! Wheter you are a nature lover or a culture and out aficionado. Peru offers you all of these. You'll see the old spanish colonies' jewels in the peruvian capital on the Pacific coast, then fallfor the charm of the "white city" Arequipa and the famous condors' canyon in the Colca valley. You'll live the best meetings ever with the native communities on the Titicaca lake's shores."
VENEZUELA
Gael : " Twice the size of France, but with half the population, Venezuela is a small concentrated version of Latin America! Embark on a canoe trip on the Orinoco Delta to meet the Waraos Indians, a hike at the foot of the Salto Angel, the highest waterfall in the world, an underwater dive in the Los Archipelago Roques. Venezuela will satisfy any exacting traveler in search of "natural" spots and "paradises lost", open to exchanges with a multi-ethnic and multi-cultural population. "
CAMBODIA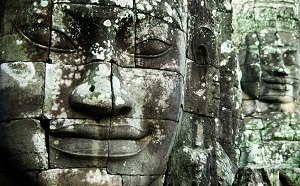 Xavier : "In the far East, a land of history and violence, but today a peaceful country, resolutely young and looking towards the future: Cambodia fascinates all those who discover it. To the curious traveller of an ancestral Asia, it will unveil its temples in Angkor, its monumental Buddhist cathedrals set in the heart of a luxurious nature; they once housed the prayers of the Khmer princes and seem to wait, imperturbable, for the travellers arriving today to be amazed and stunned. Right in the heart of the kingdom, the Mekong River nonchalantly finishes its crossing the continent, and here, creates an ocean of abundant and much needed wealth. "
CHINA
Yves : "Despite the language barrier, making an attempt to integrate into the local population of China is very much worthwhile. Authentic stays mean you can have lunch with locals and sleep in guest houses to better penetrate into the Chinese way of life. Discover all the different aspects of the country's culture by visiting Beijing, Xian or Hong Kong. "
INDIA + NEPAL + BHUTAN
Preeti : " We organise safaris, cultural and recreational stays, trekking programs, bird watching tours and seafaring expeditions. We will introduce you to the diversity of Hindu cultures, such as the Sikhs..., you will discover coastal landscapes and mountains, as well as the baffling and bustling big cities. Give us a chance to show you India and make you feel a part of it. "
INDONESIA
Laurent : " Indonesia remains the flagship destination for travellers seeking sun, rest and cultural encounters. This archipelago is the ideal place for your holidays in an exuberant natural environment, with its volcanoes and terraced rice fields and an immensely rich and varied culture.
Bali, the pearl of the archipelago, offers the greatest diversity for both accommodation and different types of stay, ranging from intimate, charming locations, with luxurious spas, to honeymoon or family stays. You'll be able to live to the rhythm of the festivals and local ceremonies, grand excuses to come together and to dance. "
JORDAN
Hossam : " Our team of French-speaking professionals will be delighted to welcome you to Jordan, and help you to discover its secrets. A mystery journey where you will discover the welcoming and convivial nature of the Jordanians. You will come to understand its fascinating history through guided tours of the magical sites of Petra, the Wadi Rum desert and the Dead Sea, as well as lesser-known places such as Jerash, Gadara, Aqaba on the Red Sea or the Dana reserve. "
LAOS
Xavier : " A treasure of greenery and a preserved jewel: Laos is the thousand-year-old crossroads of Asia where culture and nature mix to offer an atypical journey, out of time and off the beaten track. The Mekong river, a decisive feature in the history of the Lao people, flows from the region of Vientiane, a future-oriented capital, and further upstream, set in the heart of the mountains, you will find Luang Prabang: its ancient rival, still preserved and offering captivating charm. The "kingdom of the million elephants" attracts and seduces travellers in search of a different, multi-ethnic and authentic Asia. "
MALAYSIA
Xhoeda : " We will help you to discover the peninsula (Kuala Lumpur, Cameron Island, Langkawi...) and the island of Borneo (meet orangutans in the forests!), but also Singapore and Brunei if that's what you prefer: a trip suited to team-building, or a tailor-made trip for individuals or groups. An ideal journey due to its seascape, culture, architecture, relaxation, adventure ... thanks to our knowledge of the country. You also have the chance to stay with Malaysian families, completely immersing yourself in our culture. Malaysia is a treasure just waiting to be discovered. "
MALDIVES
Eric : " The Maldives, like a garland: a myriad of dazzling islands show off their fascinating beauty. For diving and water-sports enthusiasts, the name Maldives is synonymous with aquatic bliss, and for others, seeking a more tranquil stay, there are the beaches and the lagoons which evoke the desire to do absolutely nothing . Take advantage of our local expertise, and come to discover them. "
MAURITIUS
Marion : " Long-lost in the distant stretches of the Indian Ocean, Mauritius developed steadily with the growth in maritime trade. At first neglected, but then quickly coveted, Mauritius was contested between the colonies of the English and the French. But it is an independent Mauritius that would come to show its real splendour. As you would expect, the island offers a wide range of seaside activities. Windsurfing equipment and sea kayaks are available at most hotels. The island was popular with surfers in the 1970s, before increasing local life and activities began to slow the attractiveness of this destination. Nevertheless, the surroundings of Tamarin maintain their reputation as one of the best spots on the island, particularly between the months of June and August. "
MONGOLIA
Sylvain : " In the heart of the Central Asian steppes, Mongolia is undoubtedly the last wild destination of Asia. Immense and varied landscapes - steppe, mountains, forests, crystal-clear lakes and desert - an age-old culture awaits you for a deeply human journey. Experience the Live at the pace of the Mongol nomads and discover their pastoral way of life ... a country where the beauty of the landscapes is matched only by the richness of the heart of its inhabitants. "
OMAN
Monia : " A trip to Oman will be one where you discover a land of contrasts with its stunning landscapes, its lush wadis, shattered mountains, hilltop villages and the Wahiba Sands desert whose colours form a glorious golden gradient ... The Sultanate of Oman also has a rich history and culture, whilst the country is proud of its famous trekking routes and diving spots. "
UZBEKISTAN
Nuriddin : " If you come to Uzbekistan, you will be amazed by the richness of our country, with 2000 years of history, over 100 different ethnic groups, stunning landscapes and Unesco World Heritage cities like Samarkand, Bukhara and Khiva. We will help you to discover our traditions, our customs and our oriental hospitality. "
PHILIPPINES
Sylvain : " Between Asia and the Pacific, the Philippine archipelago never ceases to surprise you. You can set off to meet the tribes of the northern mountains of Luzon with the well-preserved traditions, lose yourself in the paradise islands of Palawan or Busuanga, party in Boracay and its infinite beach, or dive down to the most beautiful coral reefs on our planet. Everyone here can find an island to their liking, and will be met everywhere by the smiles and the warm welcome of those who are called the Latinos of Asia ... Mabuhay! "
REUNION
Laurie : " Reunion is perfectly suited to hiking fans, rather than to those seeking a lazy holiday. This island, close to Mauritius, is known both for its captivating lagoons, but also for its picturesque charm with its villages lost between narrow ridges, its spectacular landscapes and sensational waterfalls. Reunion is volcanic and mountainous in its very nature, and so is perfectly suited to sporting souls who will be able to hike, spend the night in shelters, hang-glide, go rafting... The breath of an original culture gives the final touch to this natural space at the crossroads of three continents: Asia, Europe and Africa. "
SEYCHELLES
Ingrid : " The Seychelles have some of the most stunning islands in the Indian Ocean, and possibly on the planet: they are more beautiful than you could imagine in your wildest dreams...
The country tries to exploit its main asset - its beauty. Its ecological wonders, the magnificence of its beaches and its lagoons, and the extraordinary possibilities that the country offers to scuba-diving amateurs all speak for themselves. "
SRI LANKA
Surinder : " Sri Lanka is an enchanting tropical island, made up of charm, culture, and tradition. It is a truly postcard destination with its deserted beaches lined with palm trees, quaint colonial resorts, tea and spice plantations, and the abundant wildlife of the jungle. This country offers a wide range of activities (rafting, scuba diving, climbing, eco-adventure activities and hiking) that simply have to be discovered. "
THIALAND
Sonia : " We create propositions for itineraries and create intimate journeys far from the mass tourist trails, although "must-see" spots are included. The proposed trips are based on our values, closely-tied to the local populations, where the human adventure is as rich as the country's sumptuous landscapes: the opportunity to experience a real exchange of cultures. Unusual locations, mixed with characteristic, charming hotels or palace-like hotels, cozy tents, a floral monastery, a motorized canoe, a traditional bamboo boat... We actively support the NGO: Don et Action pour le Tibet"
VIETNAM
Michel : " A long strip of land stretching from north to south on the border of the Indochinese peninsula: Viet Nam. Tied to the West and with history penetrating deep into its core, the country offers a pervasive and unforgettable experience. A country of mountains and water, it doesn't tire in making visitors feel a world away from home. At the heart of a lavish natural environment, where travellers will discover sparkling, glazed pagodas where the positive mood and energy is inescapable. On the sandy coasts, which stretch to infinity, it is the softness and majesty of the limestone formations of untouched landscapes that will dazzle the curious-eyed traveller. "
AUSTRALIE
Yann : " From our agency in Cairns we will help you to visit Australia, a country-continent with diverse and exceptional beauty. We would be delighted to welcome you for a tailor-made stay with guided tour, or for a tour by car, 4x4 or camper van. You can stay in charming accommodation lost in the rural setting of the Outback, where you can discover the aboriginal culture. You can also sleep in luxurious resorts, and dive to make your way to the heart of the Great Barrier Reef, an unforgettable experience... "
NEW ZEALAND
Angela : " The mythical Land of the Antipodes, New Zealand is a dream destination for lovers of large open spaces and untouched nature spaces. With volcanic steaming cones in lush forests inhabited by unique birds only to be found there; deep fjords with dark waters and golden, subtropical beaches bordered by pohutukawa; modern cosmopolitan cities contrasting with deserted islands just a short distance away ... New Zealand invites you to come and discover, to relax, and experience the legendary hospitality of the Kiwis. "
TAHITI and POLYNESIA
Laurie : "A breath-taking tropical island of the Pacific surrounded by sublime overseas waters, synonymous with paradise on Earth ... this is the founding myth, created more than 200 years ago by European explorers. This region boasts radiant beauty, rolling landscapes flowing towards islands of the 'Society', with translucent lagoons lined with smaller white-sand islands, the low islands of the Tuamotu or the Marquesas, to the unknown archipelagos of the Australes and the Gambiers. After having long been influenced by Western culture, the Polynesians have rediscovered their heritage, which they value so greatly. "